Chiran Jayathu Srilanka - Jude Rogans-Chathura Warnasekara-Shanika Madhumali-Nilan Fernnado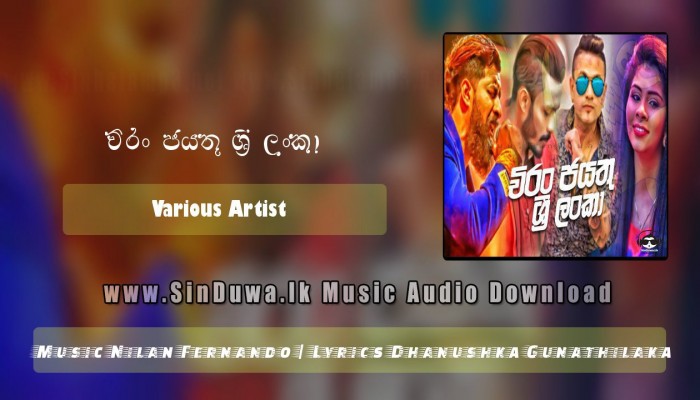 Title:Chiran Jayathu Srilanka
Artist:
Jude Rogans
-Chathura Warnasekara-Shanika Madhumali-Nilan Fernnado
Music:Nilan Fernando
Added On: Wednesday, 8 April 2020 - 06:46 PM
1.3K Download | 5.8K Views
If the owners of this song have a copyright issue, please contact us. It will be removed shortly.
Contact
Listen to Sample Preview
Songs by Artist: Jude Rogans...
Miyagiya Senehasa
Jude Rogans
Themawai Adare (Saththai Menika)
Jude Rogans