Napuru Kaviya - Satheeshan Rathnayaka Ft.Funky Dirt & Charith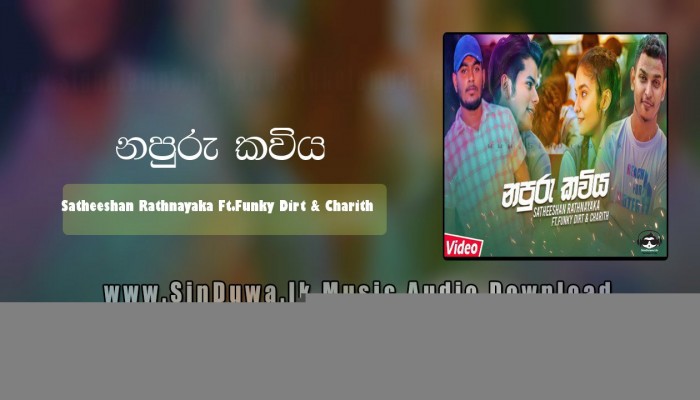 Title:Napuru Kaviya
Artist:
Satheeshan Rathnayaka Ft.
Funky Dirt
& Charith
Music:Shenal Maddumage
Lyrics:Satheeshan Rathnayaka
Added On: Tuesday, 3 March 2020 - 08:47 PM
3.6K Download | 9.1K Views
If the owners of this song have a copyright issue, please contact us. It will be removed shortly.
Contact
Listen to Sample Preview
Songs by Artist: Funky Dirt...
Facebook Sadaya
Sachin ft Mura Funky Dirt
Sandaru Aiya
Tashni Perera Ft. Funky Dirt
Awidan Yanawa
Yohani De Silva Funky Dirt
Akasha Wasthuwa
Funky Dirt
Sarada Machan
Shehara Sandaruwan Ft Murshad-Funky Dirt